The partnerships we forge between local firefighting entities help us collectively to better serve our communities. Dedicated to this principle, Ada FAC encourages ongoing wildfire training  and education, sharing of best practices, collaboration on mitigation projects, and consistent public outreach.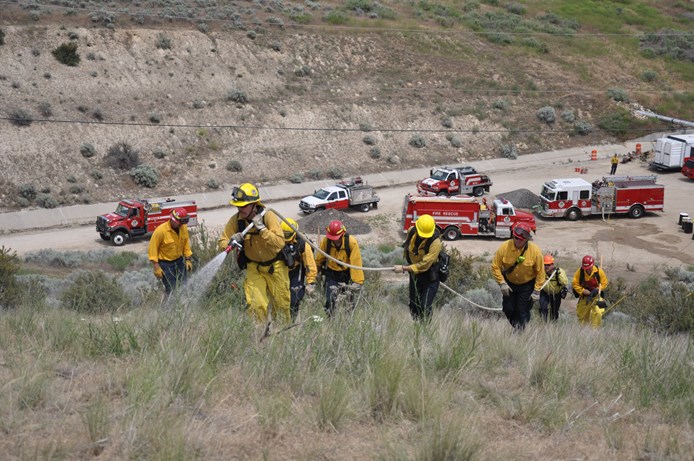 Building National Partnerships: The Boise-Austin Learning Exchange
In 2015, the Boise Fire Department and the Austin Fire Department participated in a fire department learning exchange to share respective policies, methods, and challenges in relation to wildland fire. The week-long hosting at each location, facilitated by the Fire Adapted Communities Learning Network, not only underscored the importance of ongoing education and sharing of best practices, but helped each agency better understand and manage unique threats to their respective communities.
Since 2015, the International Association of Fire Chiefs (IAFC) has created a Fire Department Exchange (FDX) program that emulates the exchange that the Boise Fire Department and the Austin Fire Department started in 2015.  The IAFC FDX concept brings together several departments to one location for networking and exchanging of information and best practices in wildfire mitigation, prevention and operations.  These exchanges push departments to create work plans that move those departments closer to meeting the primary goals of the National Cohesive Wildland Fire Management Strategy of effective firefighter response, building fire adapted communities, and creating resilient landscapes. 
Additionally, the annual Southwest Idaho Fire Adapted Communities Forum and numerous national and international conferences put on by NFPA, IAFC, and IAWF help provide additional opportunities for local, national and international partnership building.
More information: click here.